Kristy L. Nease, Circuit Court Clerk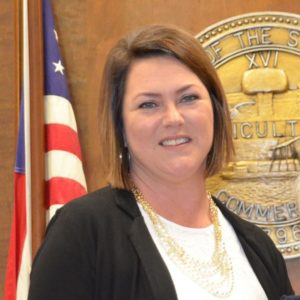 The Circuit Court Clerk and her staff are responsible for the filing of civil cases, criminal cases, and appeals from Juvenile and General Sessions Court. The Circuit Court also handles civil jury trials, criminal jury trials and child support cases. Circuit Court handles payments of delinquent taxes, court costs, fines, fees and restitution as ordered by the Court. The Circuit Court Clerk collects and disburses child support payments as ordered by the Circuit Court Judges. The Circuit Court Clerk's Office is not permitted to give legal advice or referrals to specific lawyers.
Please find that we are happy to announce that we now accept credit card payments in our Office and here online!
You also now have better access  to your criminal  and/ or civil cases via www.tncrtinfo.com. Click on "Cocke County Circuit Court."
Please view the Jury Info tab concerning new session information for Jury Service.
Circuit Court Clerk
111 Court Avenue, Room 201
Newport, TN 37821
Phone: 423-623-6124
423-623-1000 (For Jury Information)
Fax: 423-625-3889
Hours: 8:30 am to 4:30 pm – Monday thru Friday
Email address: CircuitCourt@CockeCountyTN.gov
*** Delinquent Tax Sale Information ***
Thank you for helping make the 2023 Delinquent Tax Sale a success.
Please check back again in the fall of 2025 for information on a new sale.
SCAM ALERT!
If you are contacted by a caller claiming to be "Chuck Evans" stating you have missed Jury Duty and have a warrant for your arrest unless you pay him with gift cards, this is a scam. Chuck Evans is an employee with the Cocke County Sheriff's Department (CCSD), however this scammer is using his name. If you are contacted by this scammer please hang up and contact the CCSD at (423)623-6004 or the District Attorney's office at (423)623-1285. Again, please disregard any messages or phone calls regarding paying with gift cards to avoid arrest for missing Jury Duty.